How To Grow Courgettes (Zucchini)
It all started with a seed, well 5 actually. We planted 5 and ALL 5 germinated! Boom 100% germination rate as easy as that. We did it and you can too! Follow our steps for how to grow courgettes and start your veggie growing venture with us. We'd love to hear how yours turn out.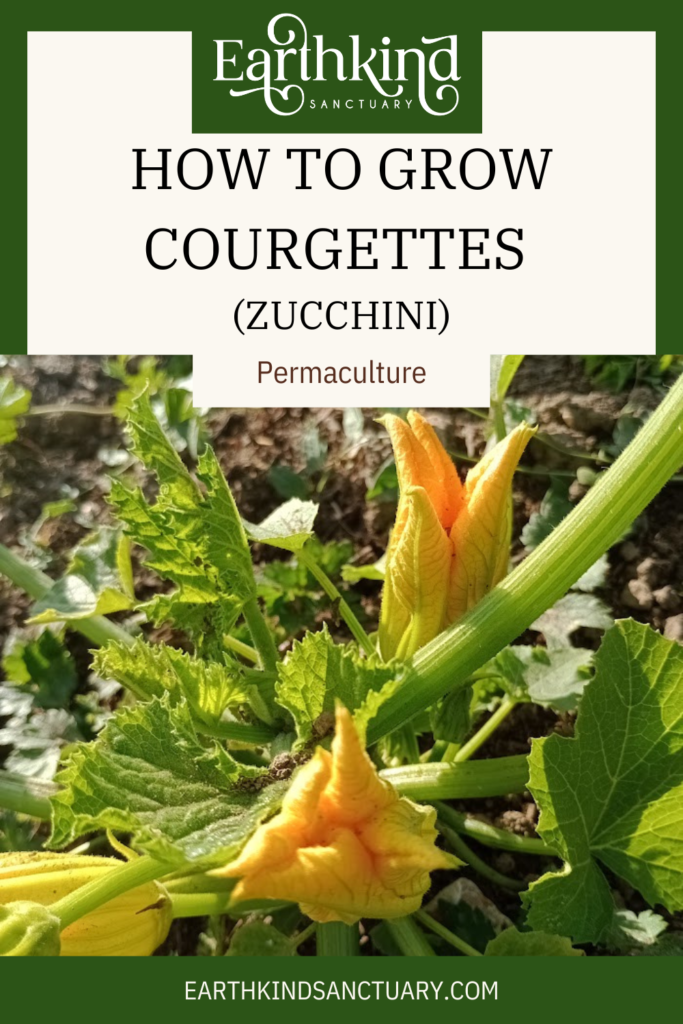 Courgette or Zucchini? BOTH we use Courgette in the UK. Zucchini is the name used more in the USA. Another name this plant goes by is Summer Squash.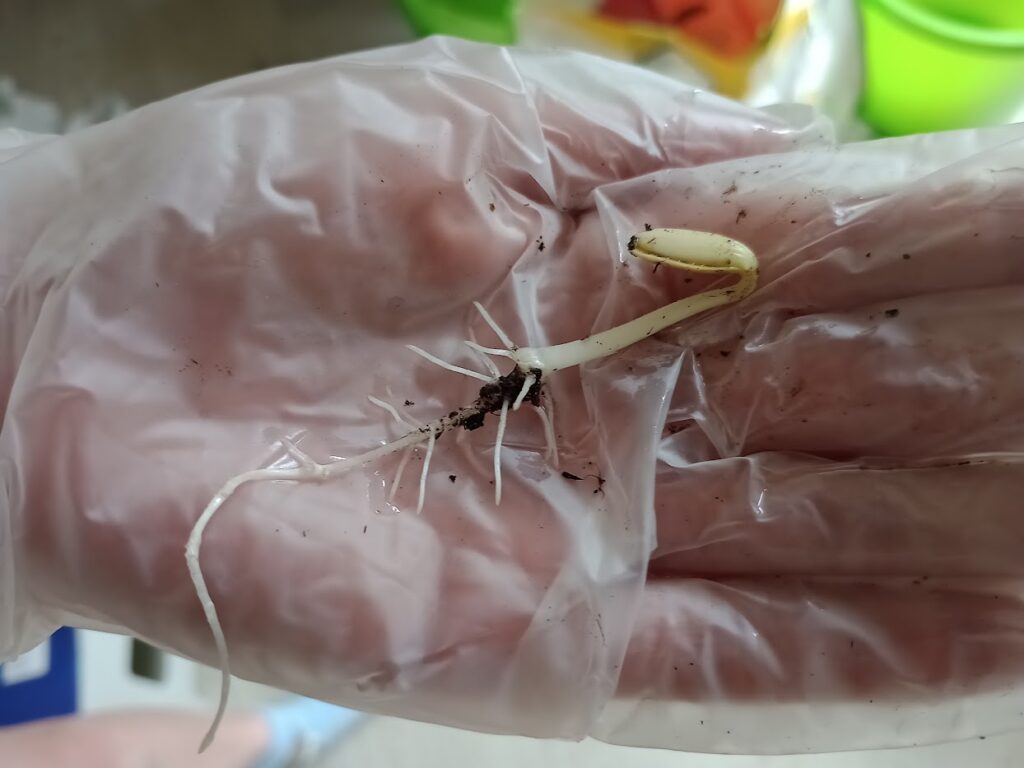 Look how cute this little baby seedling is! It's so dinky.
Step 1: Seeds & supplies
Top tips for germinating:
STEP 2: Planting, Propagating & Potting up
For potting up we used John Innes No. 2 potting up compost.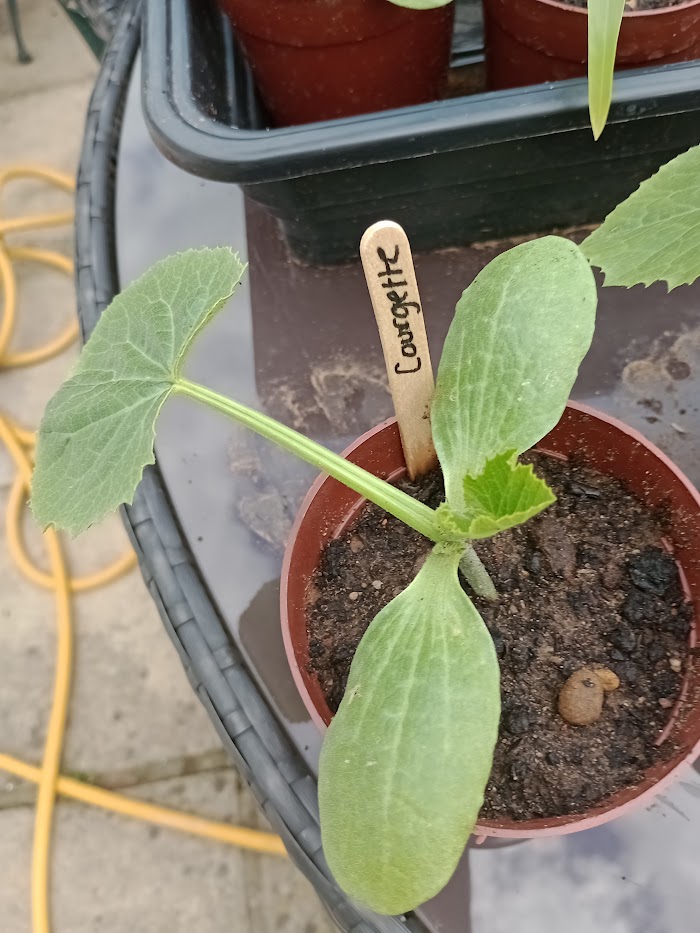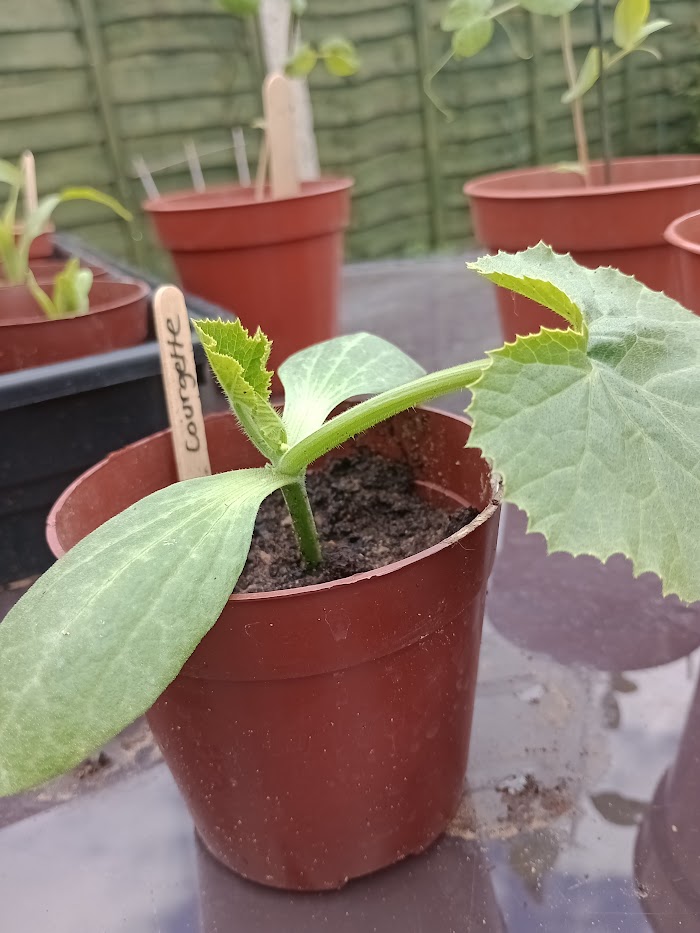 Step 3: Transplanting & Feeding (flowers not before)
An ideal time to transplant courgettes into the ground from their pots, is when the plant has 4-5 leaves. You can just keep potting up and allow them to grow in large pots but ours faired really well in the ground.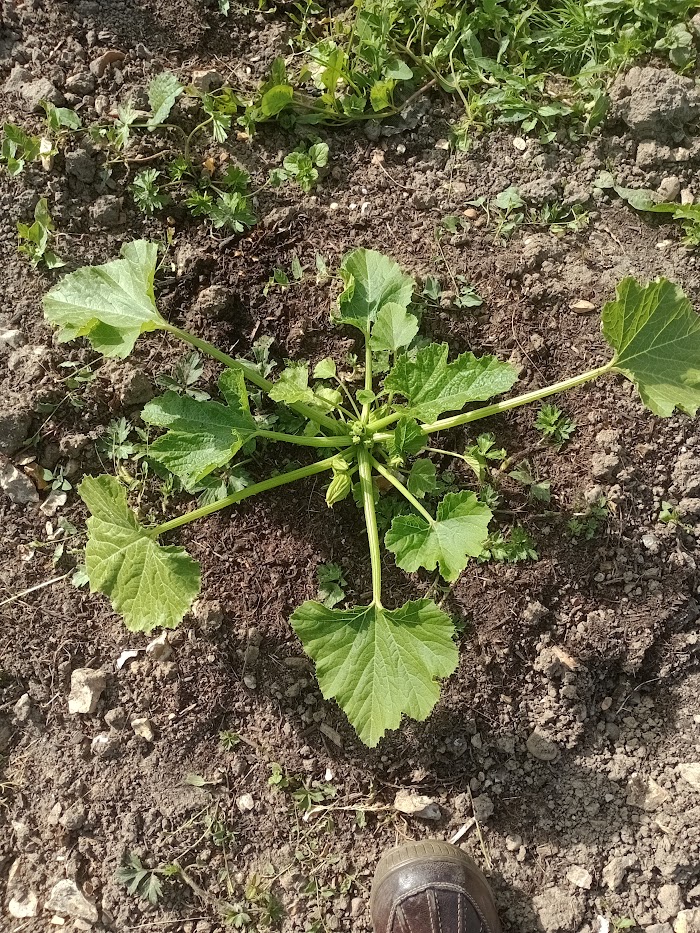 Sit back and observe the buds and flowers begin to grow. Feed your plant just water until the buds actually start to bloom into beautiful yellow flowers. That's when you need to start feeding them.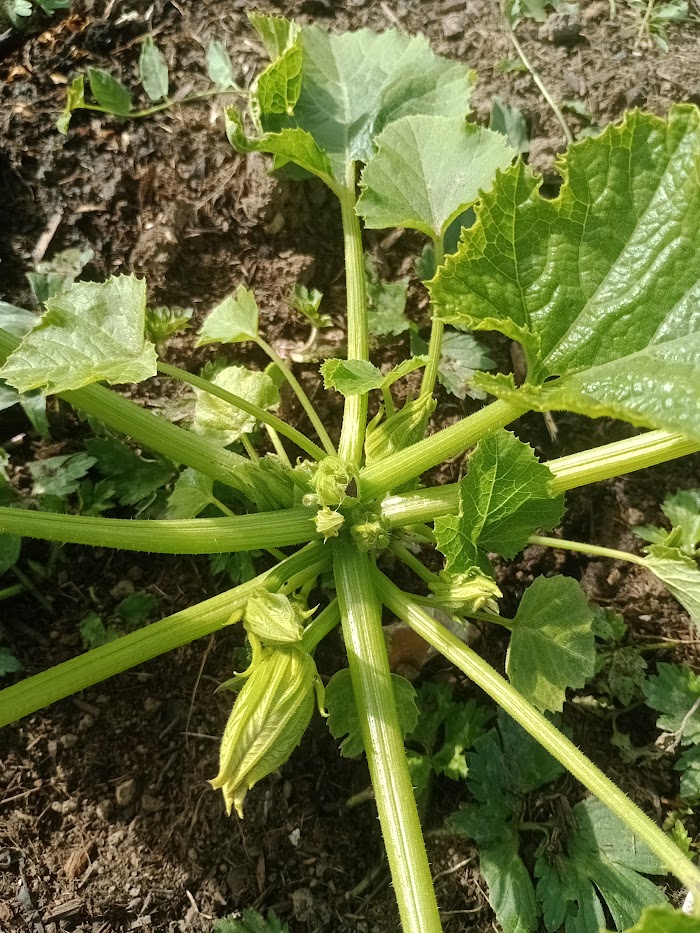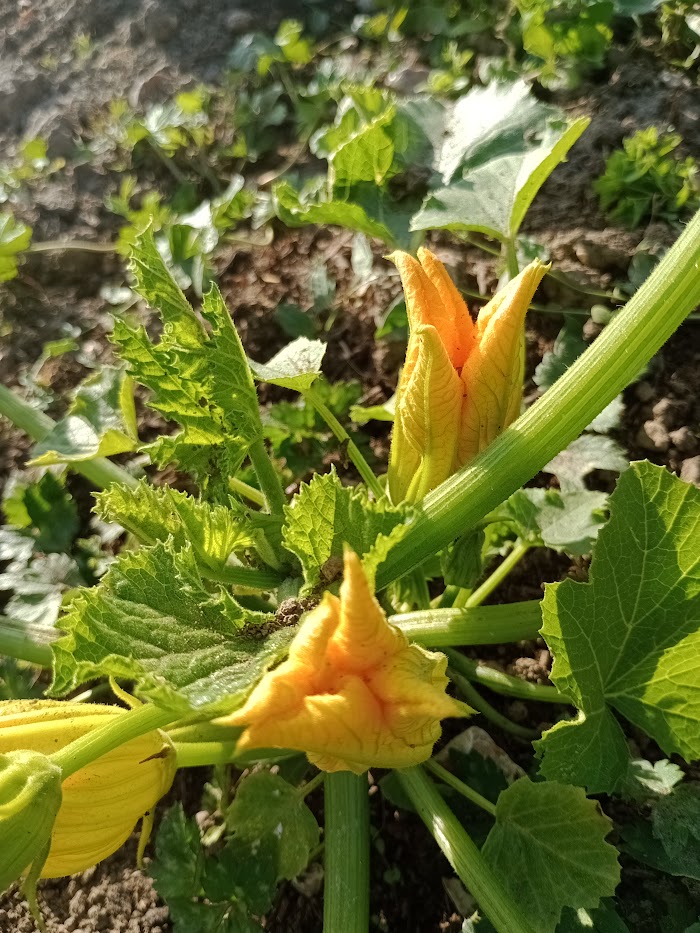 A general feed or fertilizer for vegetables is sufficient. We used a liquid tomato feed once a week. Liquid fertilizers are provided in a more readily available form for plants to absorb more easily. As opposed to other types of fertilizer like granules that you mix in with soil which take time to break down.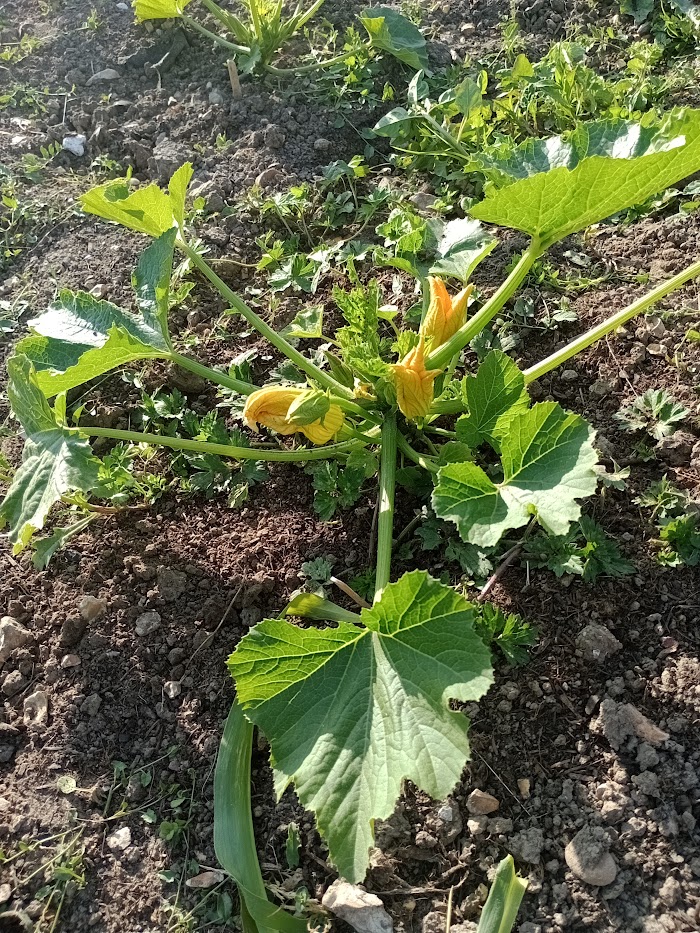 Step 4: Observe & Harvest
As flowers start to appear, you will notice the little stalk parts that hold them to the plant before larger. These will actually become the courgettes and eventually the flowers on the ends will die off.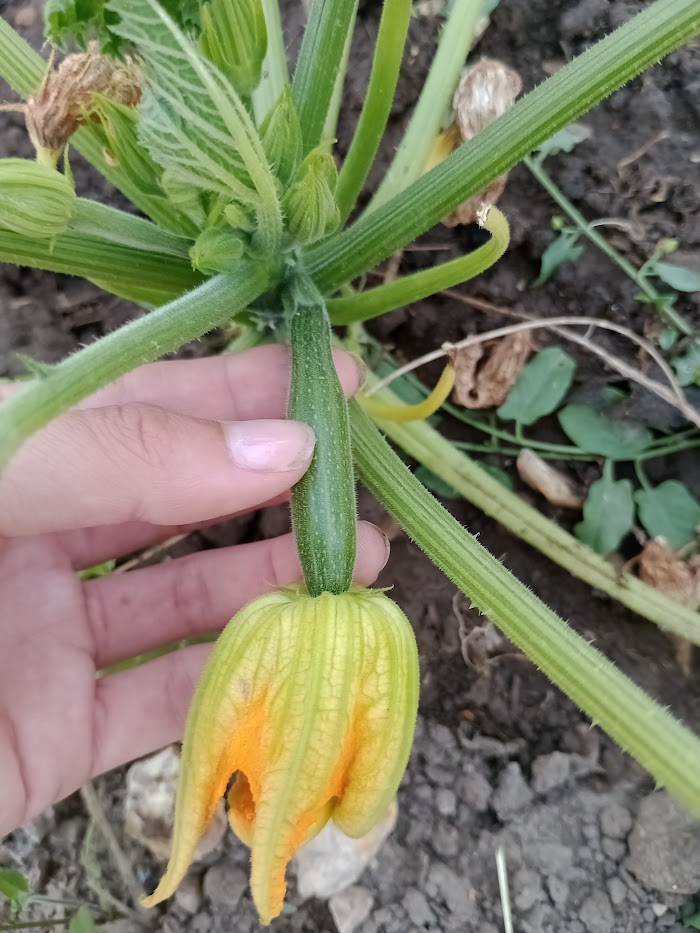 They grow so quickly too! Within just 2-3 days our courgettes grew from the size above to the ones below!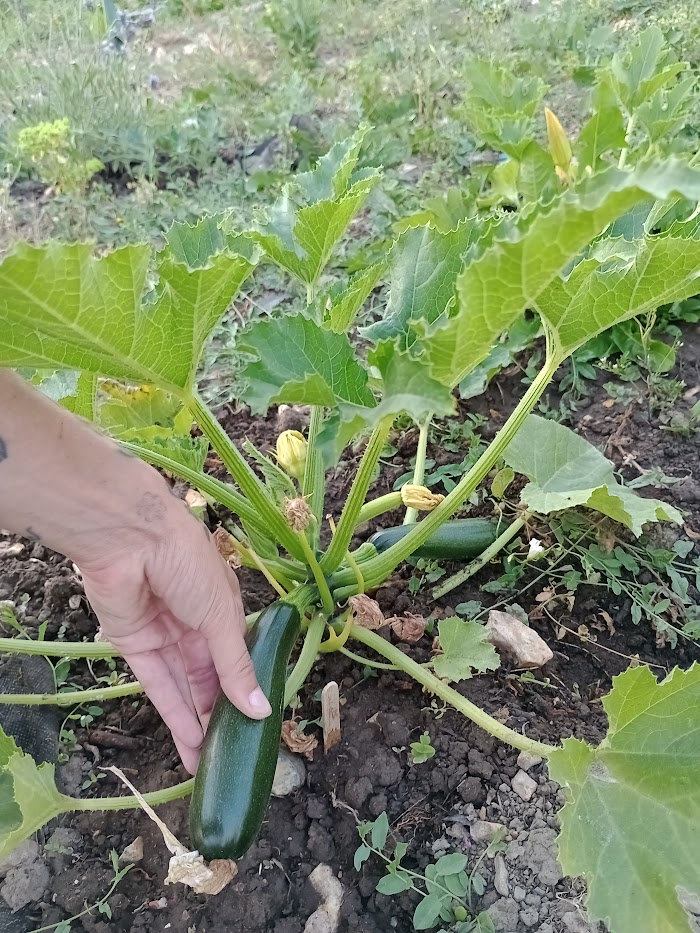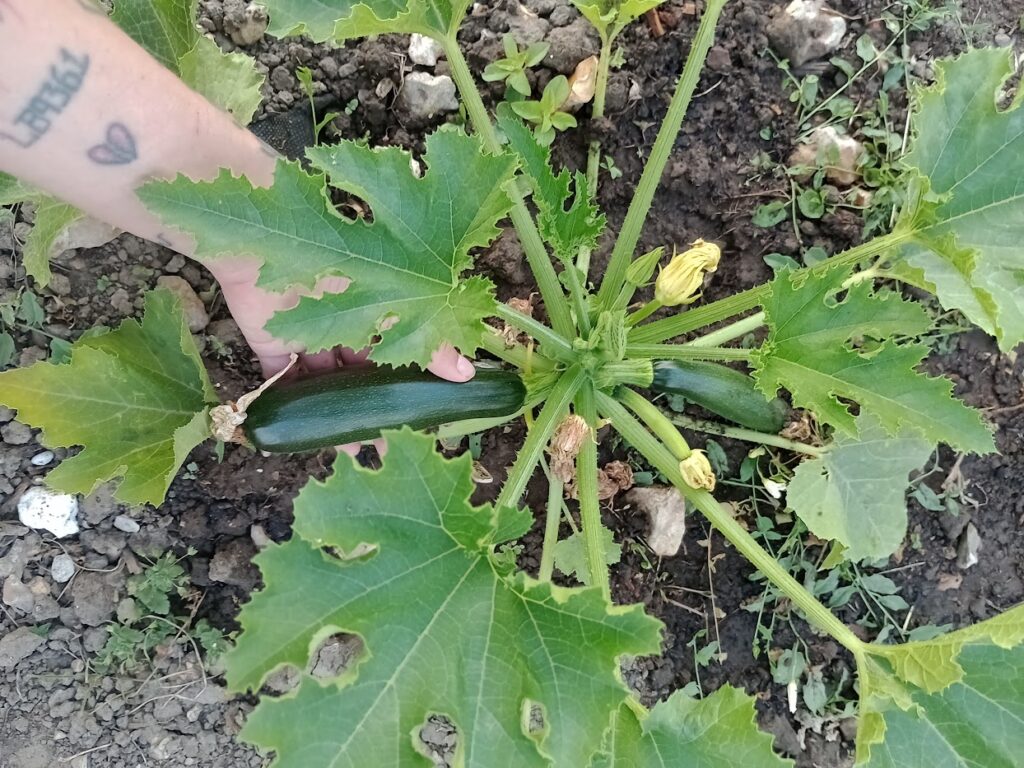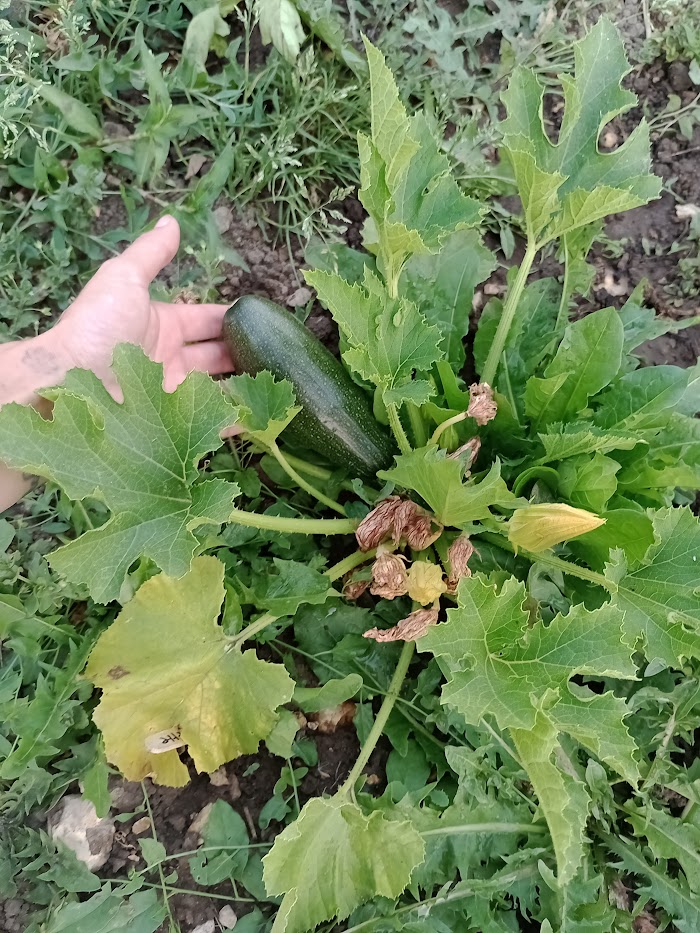 VIDEO BELOW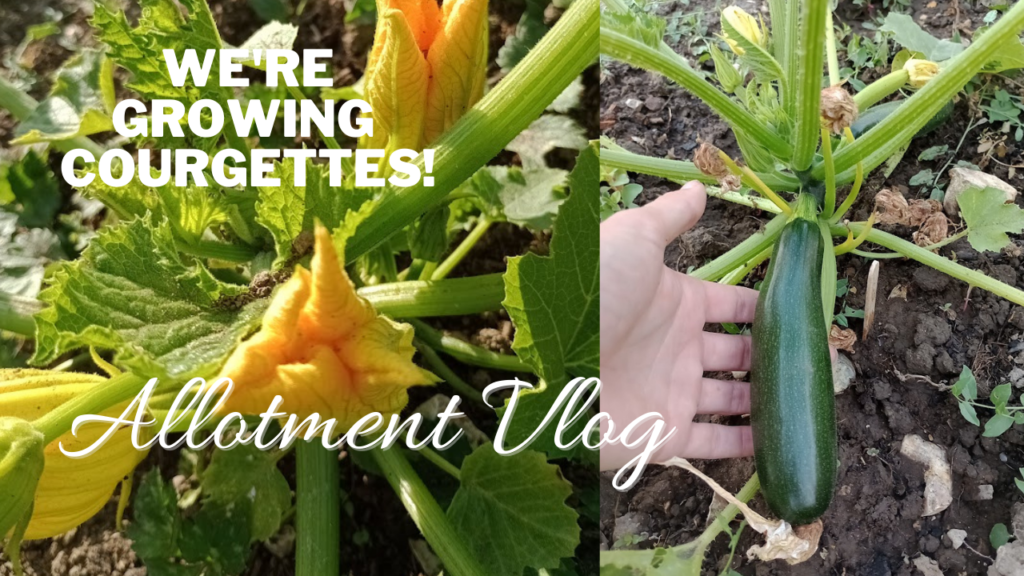 The great thing about courgette plants is that they will continue to grow new flowers and courgettes for a while after you've picked the first ones. Courgettes are ready to pick as soon as you feel they reach a good size . I go by the size they appear in the supermarkets(the size below is a good guide), but you can pick them when they are much smaller too! One of our courgettes grew super fat and another long but skinny and I picked them because I thought they had reached their maximum growth.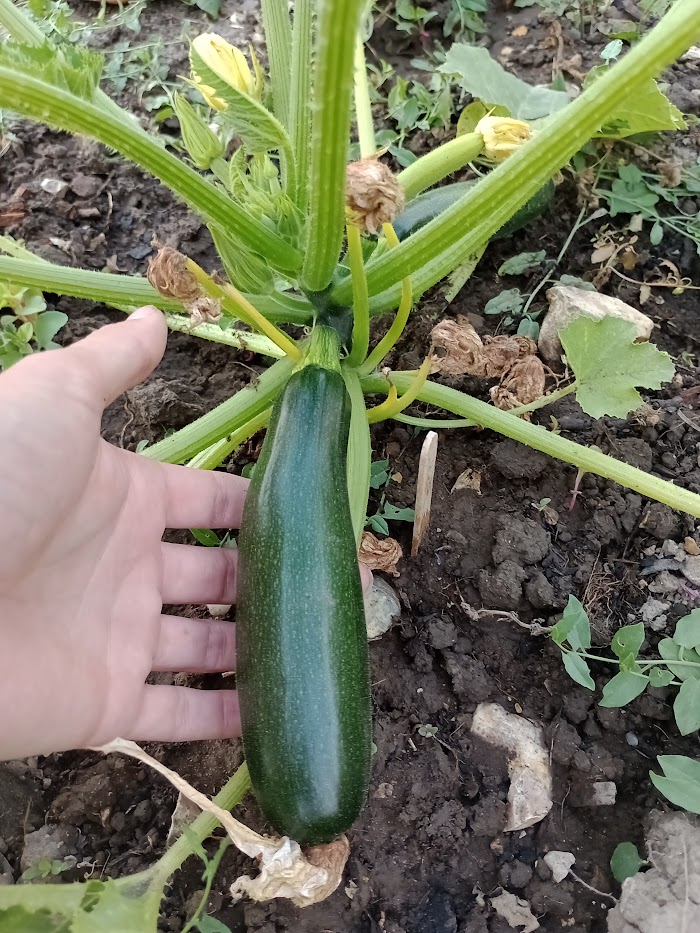 Overall it took us 2 months from seed to harvesting our first round of courgettes and our plants continue to produce new flowers. I will leave an update on here to let you know the time when our plants stop producing and a final yield from our 5 plants.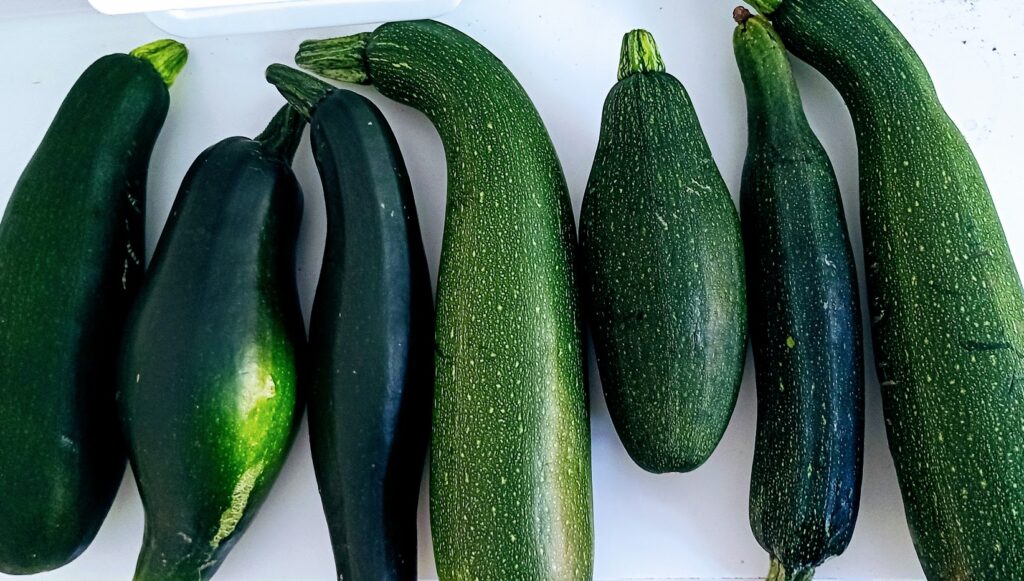 Check out our awesome pickled courgette recipe
Preserving the harvest: pickled courgettes – earthkindsanctuary.com