Rustic Chamomile and Turmeric Bread
How to make a no knead rustic artisan style, chamomile and turmeric bread.
No knead
Minimal Mess
Easy Recipe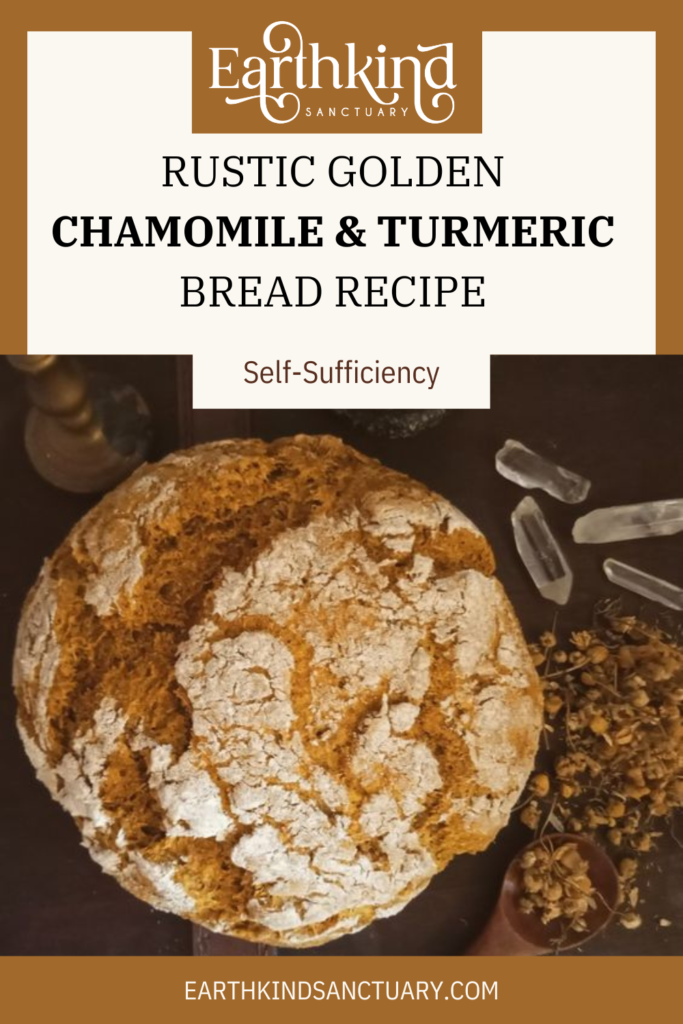 Chamomile & Turmeric
You might have heard that turmeric is super good for you. It can help with blood pressure, arthritis, inflammatory conditions like acne and pms. That's because turmeric contains the medicinal compounds curcuminoids, the most well known of which is called curcumin. It is the main active component of turmeric, which is believed to have powerful anti-oxidant and anti-inflammatory effects.
The facts that nobody talks about
It is important to note studies including these benefits involve using over 1gram of curcumin a day. Curcumin is only really present at a level of 3% in turmeric. There are about 30 grams of turmeric in this recipe 3% of that would be 0.9grams of curcumin, although this is very close to the 1gram target of effective usage of medicinal compound, you would need to consume this entire loaf in one day (8 portions) in order to reap the benefits claimed by science. This does not mean at all that the quantities of turmeric and curcumin will have zero effect in this recipe. It just means that levels under 1% have not been explored in scientific studies.
We like to be completely honest on this page, no woo woo healing advice or untested theories. We don't want to just hand out some 'advice' based on something we've read on the internet! When it comes to herbal nutrition and natural healing we take things seriously. I suggest you try this recipe for yourself and decide whether you feel any of the benefits of adding more turmeric into your lifestyle.
What we DO know. Cooking with herbs and pretty flowers is fun, it adds a touch of speciality, which can make us enjoy and appreciate the foods we eat. Trying new things is great for our wellbeing and helps us feel good about ourselves. In herbal medicine , Turmeric is a warming herb and regardless of the quantity may go some way to helping to combat cold conditions in the body.
To feel well doesn't always mean to cure disease.
Make it today! Chamomile and turmeric bread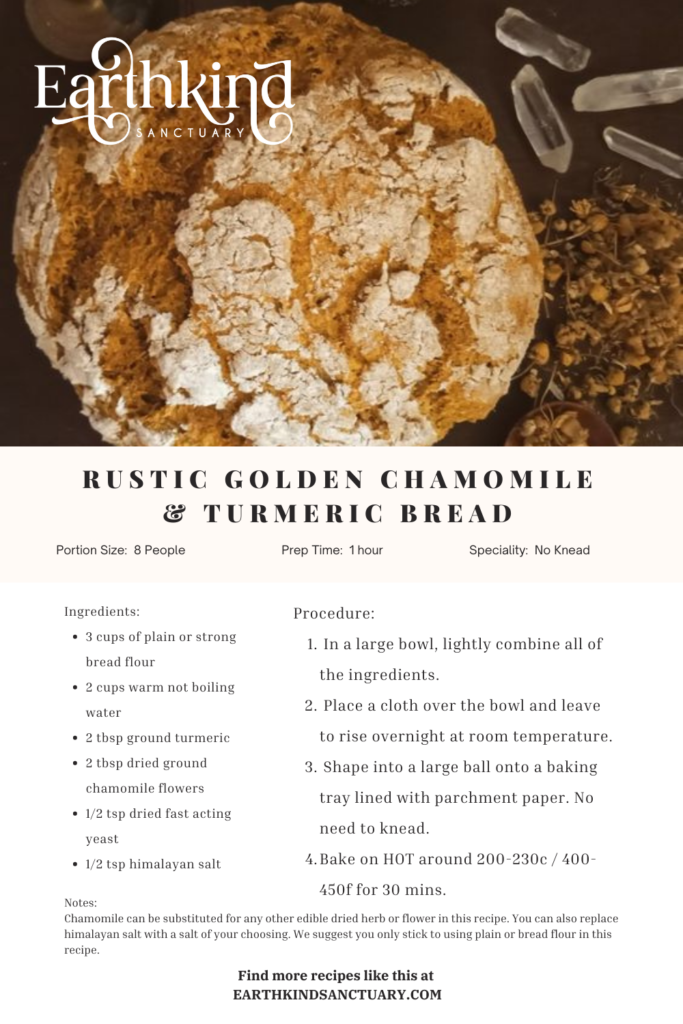 Let us know how you feel about our recipe, maybe you love the idea of turmeric but hate the taste? Perhaps you found some comfort in using it in your cooking? Do you have any ideas for future recipes? Let us know and share your images on social media using the tag #earthkindcrew
If you enjoyed this you might love this recipe barley lemon water'
REsources
Curcumin content of turmeric and curry powders – PubMed (nih.gov)