A Special Message
from eks founder, Kayleigh
BSC(Hons) HCHS, SAC Dip Biochem
All my life my family has been involved in the rescue and rehabilitation of animals. Some of my favourite childhood memories are of feeding a tortoise strawberries in the beautiful garden my mum had designed and laboured over by herself. I grew up with the sensation that a home is never really a home without A LOT of animals, and throughout my life, I had a lot of them!
This then began to reflect on my natural surroundings, wildlife. How could I nurture an environment that would attract more wildlife into my garden. I found happiness in the small things, ladybirds appearing to eat the aphids which fed on the plants, the chaotic journey of ants as they seek out food, the weeds that would grow through the cracks in the pavement that man had tried to subdue them in. It became my escape from what was a very chaotic and fast paced lifestyle working in the modelling and beauty industry.
It was then I really started pushing to pursue more equilibrium in my life, discovering that happiness is peace and that's when I discovered Permaculture and I found myself along the way.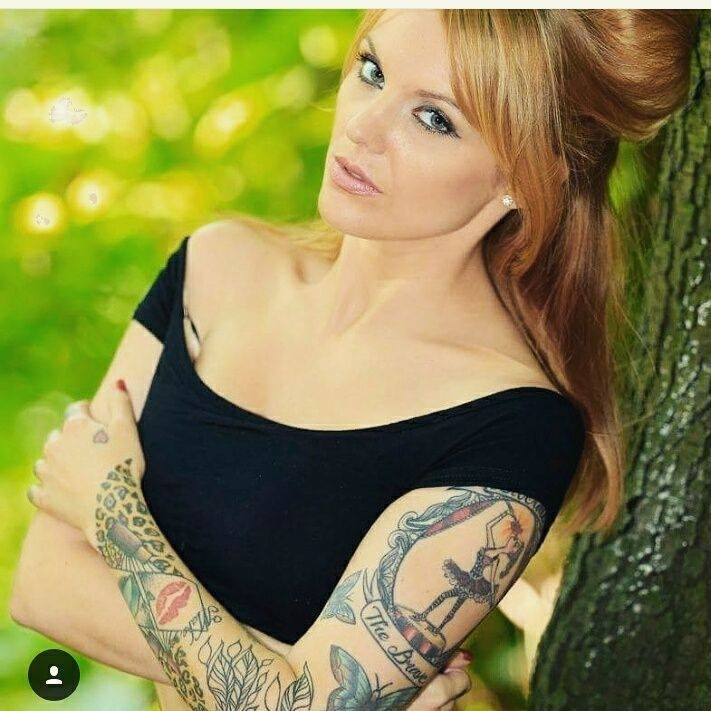 QUALIFICATIONS (Science Related):
BSc (Honours) Healthcare & Health Science
SAC Dip. Biochemistry
SNHS Dip. Master Herbalist
DS Dip. Scientific Botanical Illustration
ICF Dip. Master Formulator in Cosmetic Chemistry
OC Entrepreneurship: Herbal & Cosmetic Products
Publications: WORLDWIDE
Experience: Kayleigh has been published all over the world for a variety of pursuits. Kayleigh was hailed as an industry innovator in leading magazines for developing one of the first vegan nailcare lines to hit the professional market.
RECENT Conservation Projects
support us
How you can help
for free
They may seem like small things, but any of the following activities can have a surprising affect on our presence in the world on and offline.
Clicking on links, pages and images on our website (helps with SEO) and revisiting our website.
Signing up to our E-List it's free, you get updates to your email and helps us be able to show how many supporters we have.
Following our social media and Youtube channels and interacting with content.
Leaving comments on our blog posts
Sharing our blog posts, videos, social media posts and website page links.
Tagging our social media @ or website link in posts you love. (We love to see what you cool stuff your doing in your garden / projects you have going on, and it helps others to find us too!)
Help us whilst you shop
Utilising our affiliate links. Did you know that you don't need to buy a product we advertise on our site to help us financially. If you are already planning to purchase a product from amazon (it can be anything), If you click on one of our affiliate links (lets says a book like this one https://amzn.to/40gcWnr ) and stay in the same amazon window and search for the product you do require when the order goes ahead we will gain a referral fee from amazon (which is at no extra cost to you).
Example: Dave wants to buy a TV from amazon. He clicks on the link for our book, he does not buy our book he searches the website for his tv and places his order. Because he clicked on our book link rather than just went direct to amazon.com it simply allows us to benefit from this sale and Dave has not paid any extra for his TV that he was going to order anyway
Buy our products and courses
donations
We welcome donations in Four different ways.
MONETARY DONATIONS to our small projects (current ones are listed below) this can be as small as you like 50p / £1 /£25 / £500+ it all helps.
2. PRODUCT DONATIONS such as garden tools or equipment, seeds, wildlife supplies, craft, DIY, Animal supplies. Please note we can only accept items in new condition
3. CORPORATE SPONSORSHIP this could be by way of products, monetary contributions, venue access, merchandise, sustinence or volunteers
4. TIME If you have some time on your hands and skills you think might be relevant we would love to hear from you, you could end up helping us to Raise Funds (digitally or in-person), Connect with businesses to create cool partnerships, Create content for our Blogs/Social Media, Help us physically with community and conservation projects, possibilities are endless.
What we are currently fundraising for
If you are making a donation in 2023 it will be gratefully distributed amongst one or all of these current projects
EKS Online Fund
This is the software and vital subscription services we need and use to run our website; as well as the tools and equipment we need to provide educational content.
Conservation Projects
All of the above except the reforestation program. This includes supporting animals in our care which currently include wildlife, birds, rabbits and tortoises.
Education Centre (online)
Our dreams to have an in-person education centre come at a huge expense so we are working small and building up with an online distance learning academy.