A Special Message
FROM EKS FOUNDER, KAYLEIGH BSc(HONS), SAC Dip Biochem.
All my life, my family has been involved in the rescue and rehabilitation of animals. Some of my favourite memories are of feeding a tortoise strawberries, in the beautiful garden my mother had designed and laboured over by herself. I grew up with the sensation that a home is never really home without A LOT of animals in it and throughout my life, I had a lot of them!
I found happiness in the small things, ladybirds appearing to eat the aphids which fed on the roses, the chaotic journey of ants as they seek out food, the weeds that would grow through the cracks in the pavement that man had tried to subdue them in.
Nature became my escape from what was a very chaotic and faced paced lifestyle working in the modelling and beauty industry. It was then that I really started pushing to pursue more equilibrium in my life, discovering that happiness is peace. That's when I discovered Permaculture and I found myself along the way.
The long term goal is simple: To create the ultimate place of sanctuary, a haven for people, plants and wildlife to live in harmony.
My Ethos is to inspire others to live a more earth friendly and satisfying lifestyle focusing on creating and leaving an abundance rather then taking away resources and leaving waste. I believe this can all be done through permaculture, sustenance farming and self-sufficiency. Through this website I hope to share some of these amazing techniques with you.
In short I'd like to show you some of the cool stuff I've learned that I think you will fall in love with too and I'd would love to have you by my side following along with this journey , with the hope that it will inspire you to find a place that you can call sanctuary too.
So catch a breathe and come and explore the natural world with me!
Fancy Collaborating?
Why not check out the credentials of Earth Kind Sanctuary's British Founder, Kayleigh.
Need a guest speaker? A pop-up partner on your podcast or radio station? A part-time presenter on your Television show? An expert to collab with on your next book? Someone to review your content or products? Want help with writing an article on a specific topic? Looking for someone with an interesting story to tell? Or maybe you're looking for a way to promote or expose your services?
Kayleigh has been published all over the world for a variety of pursuits; including being hailed as an Industry Innovator in leading magazines for developing one for the very first vegan nailcare lines to hit the professional market. She is also a member of The British Holistic Medical Association.

HER QUALIFICATIONS INCLUDE (but are not limited to):
BSC (HONOURS) HEALTHCARE & HEALTH SCIENCE
SAC DIP. BIOCHEMISTRY
SNHS DIP. MASTER HERBALIST
DS DIP. SCIENTIFIC BOTANICAL ILLUSTRATION
ICF DIP. MASTER FORMULATOR IN COSMETIC CHEMISTRY
OC ENTREPRENEURSHIP: HERBAL & COSMETIC PRODUCTS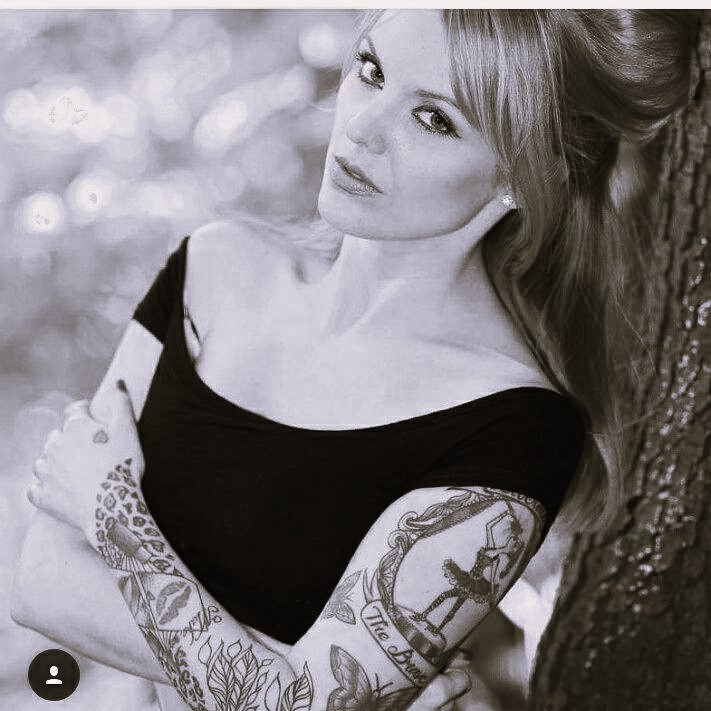 Frequently Asked Questions
Are you Vegan?
We don't like to label ourselves, we wouldn't class ourselves as vegan or eco-warriors even though a lot of our activity and content supports those labels. We do consume meat because we believe in a permaculture system that uses animals and we disagree with waste. We hope that our followers are as open to understanding our ideals and life choices as we are to the vegan lifestyle. You will find lots of vegan-focused content on our website as well as many of our products being vegan. We find value in veganism being just as beneficial to the environment as permaculture.

Do you have a physical centre?
Not yet but we are working on it for sure! For the past five years we have been working heavily on a sustainable permaculture farm sanctuary plan, which will offer respite and refuge to people and nature a like. We will soon be posting info on how you can help us with that! If you'
Are you a charity?
Although we don't consider ourselves a charity most of the proceeds from our activities go towards helping others in need as well as our own fundraising activities and projects. One year alone we put 100% of the profits from our shop into our reforestation project. In the future we hope that our followers will see our efforts and be open to helping us raise funds for some of our own projects.
I'd like to donate to your cause, where can I do that?
We appreciate your kind offer, you can contact us directly to discuss. From time to time we post about fundraising opportunities in our newsletter so please subscribe via the numerous forms around the site.
'In a world where you can be anything. be kind'