Fine Art With A Heart
Art that funds and raises awareness for conservation. you can find a range of originals, prints and merch in our shop or request a commission (botanical or portrait inc. animals!) Working with all mediums from oil pencils to pastel, graphite and watercolour. special Collections are released annually for collectors.
About the Artist
Kayleigh once got told she couldn't get into college to study art because she didn't have an address due to youth homelessness. Later she became a badass tattoo artist and an incredible special FX makeup artist, got a science degree with honours without going to college and self studied her own way to become an exemplary fine artist and teacher of art to anyone willing to learn. Today she paints and draws for conservation and to raise awareness and funds for those in difficult circumstances such as animals on the verge of extinction as well as her own permaculture project.

"You can feel bitter about your adversities or you can use them to propel you to become a better person than those who put those adversities in your path". Kayleigh Dunne


Commissions
Commission prices are competitive and worked out based on the amount of time and cost of fine art materials used. Please note we use lightfast museum quality materials that will last several lifetimes. Occasionally we will have special offers on commission orders advertised on our social media pages. It is worth checking for the best pric
We are currently CLOSED for commissions. Check back regularly to see when we are open again.
Scroll to bottom of page for the commission form and frequently asked questions.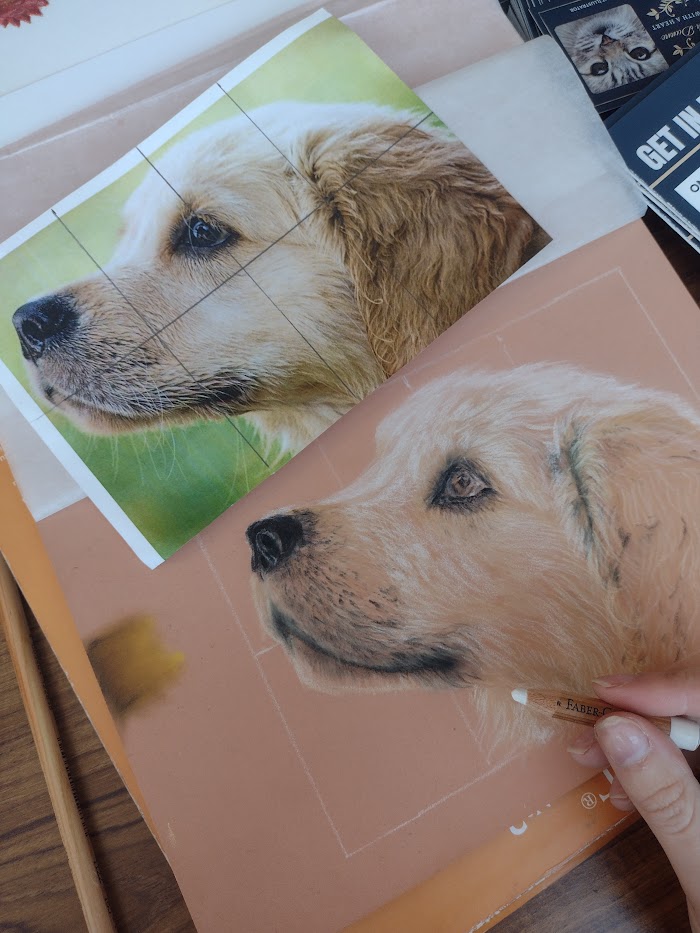 STEP 1
Submit several photos for review and quote. Once accepted you will need to confirm that you understand the process and terms.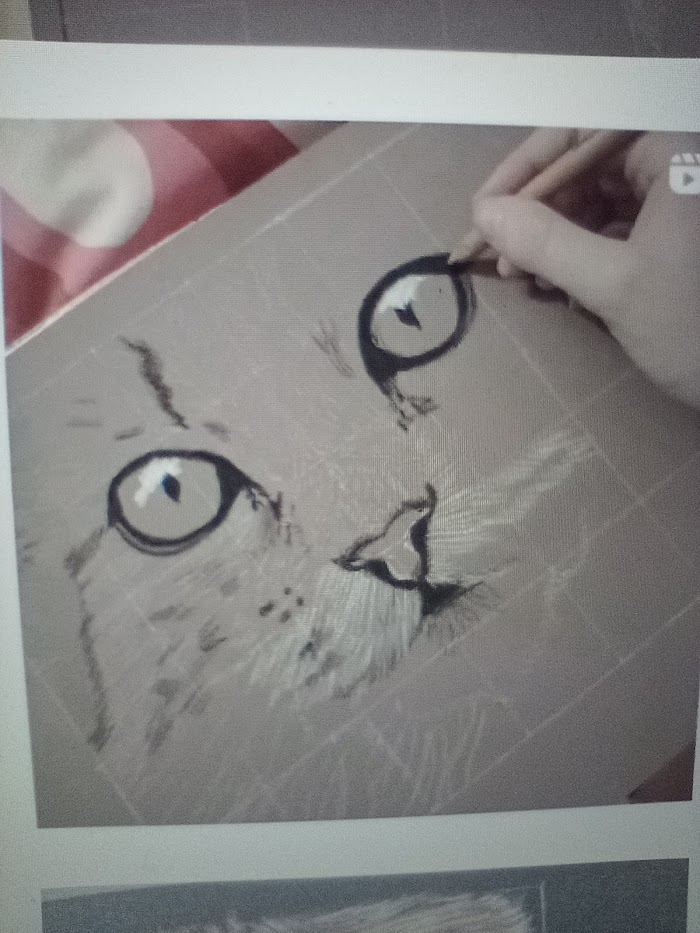 STEP 2
Work starts when a 40% deposit is paid. You will receive digital progress images during the sketch stage for feedback.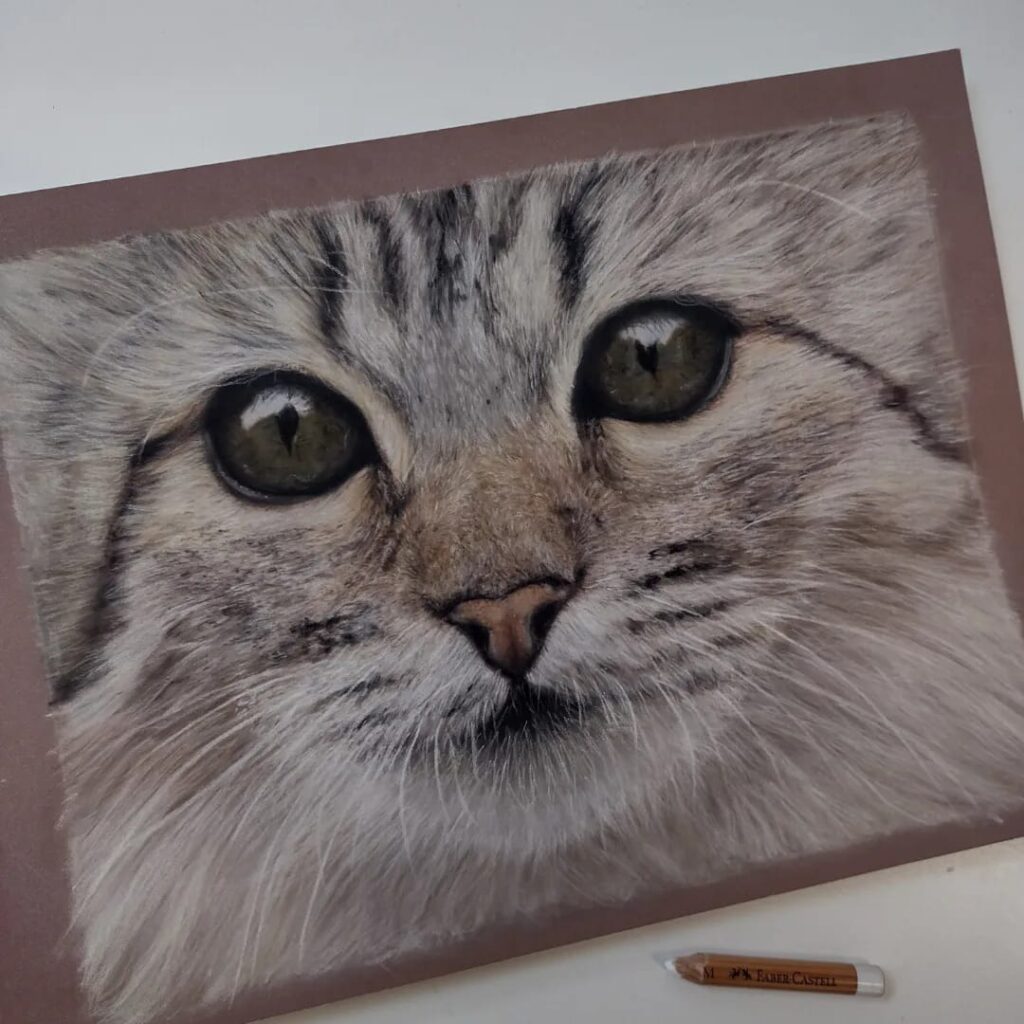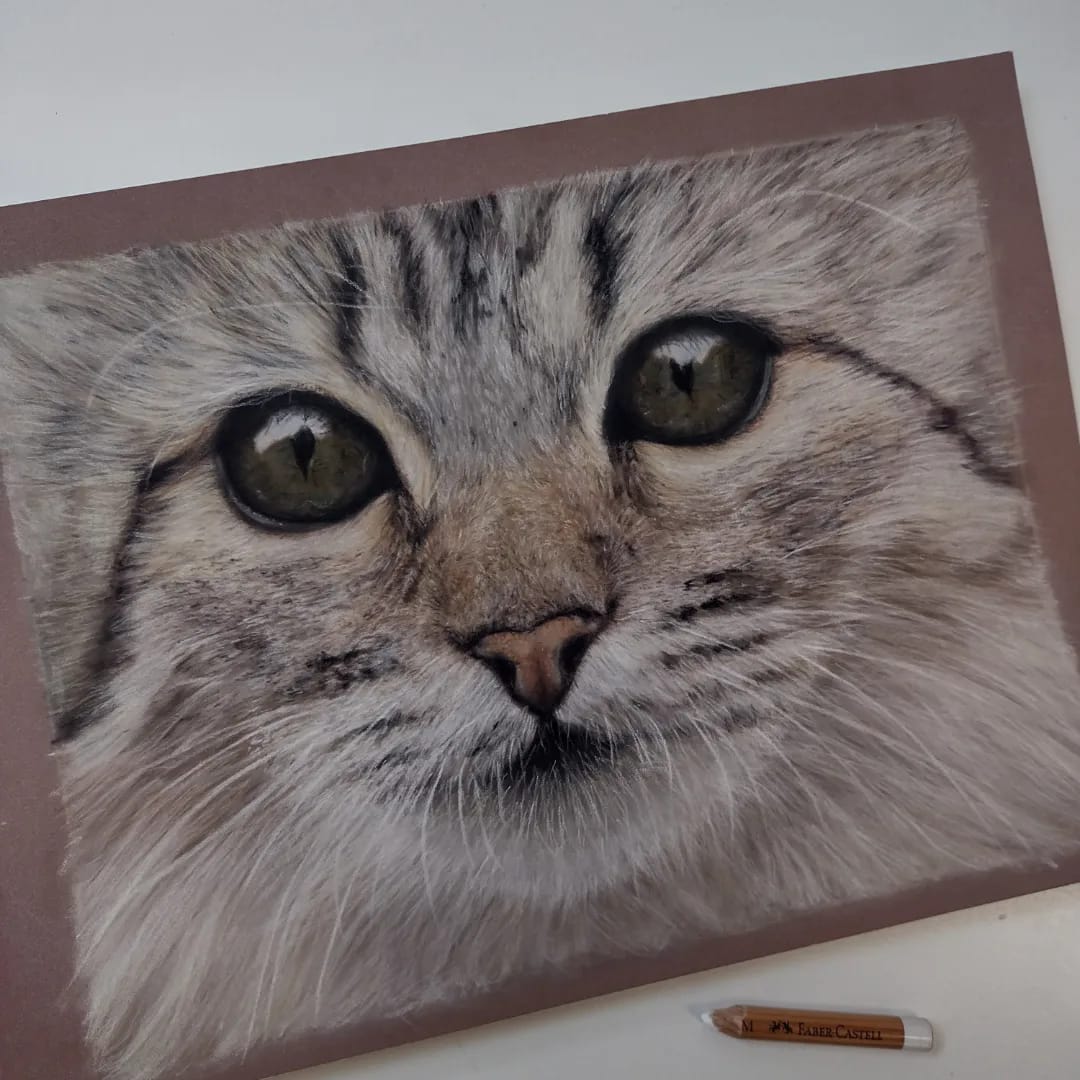 STEP 3
Low resolution digital images of finished work is sent for signing off and the rest of the funds is due to be paid before shipping.
STEP 4
Original artwork is sent via recorded delivery pre-mounted ready for you to frame. Photos and feedback greatly appreciated! 🙂
ORIGINAL ART FOR SALE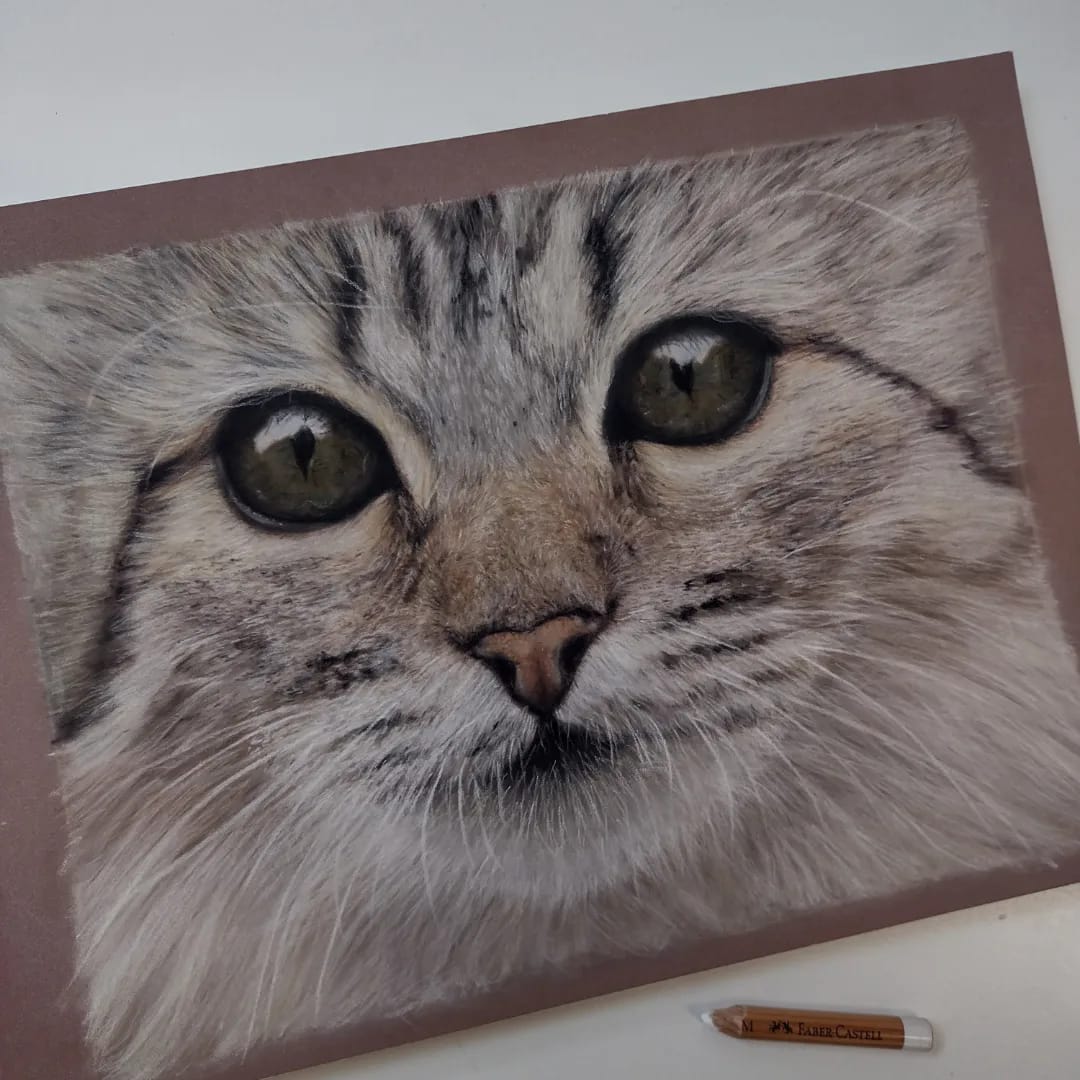 'unnamed'
10″ x 8″ + Mount
Pastel on Pastelmat
Black Mount
Email for Exact Measurements
(Original available now. May be made into a print)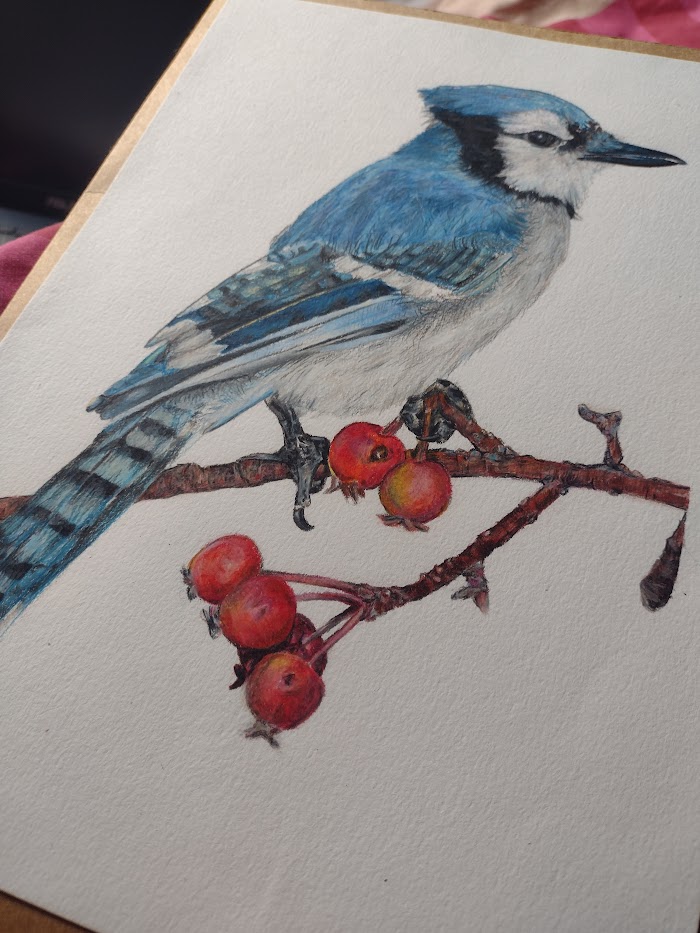 Blue Jay
A4 + Mount
Oil Pencil on 300gsm HP White Mount
Email for Exact Measurements
(will be available in the future as a part of a collection)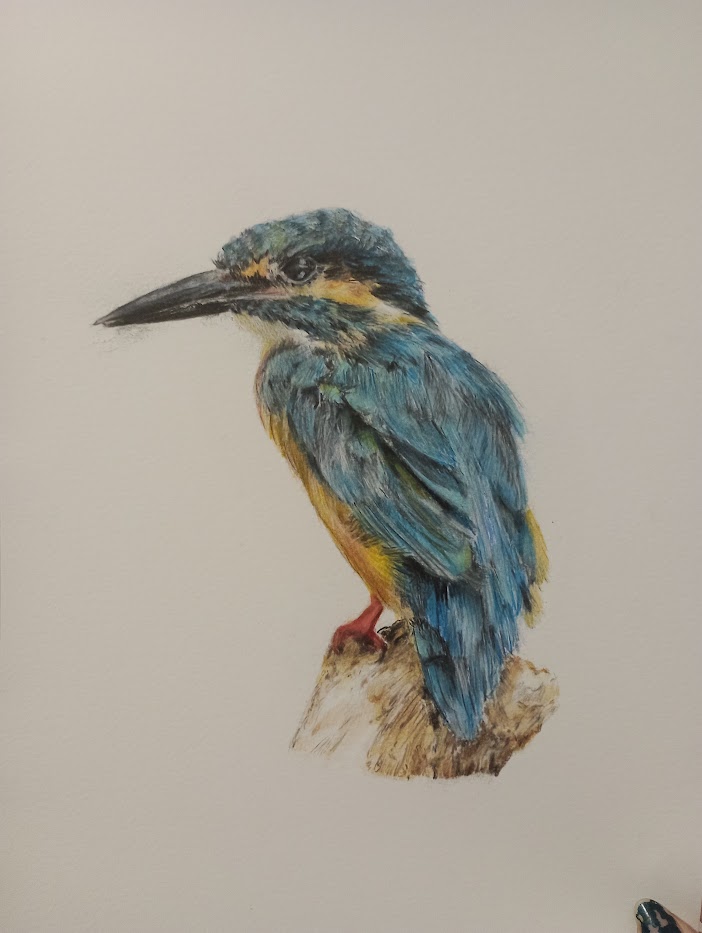 Kingfisher
A4 + Mount
Oil Pencil on 300gsm HP
White Mount
Email for Exact Measurements
(will be available in the future as part of a collection)
Commission Form
If you have a question about a commission, even if we are currently closed for commissions, please don't hesitate to contact us using the form below. Commissions can take a while to complete and we only do a a set number a year, so the sooner you enquire the quicker we can find a slot for you.